Pushing the boundaries toward low co2 aluminium
An innovative approach with a focus on the future and our end users. With our extensive range of sustainable trailers, we offer the ideal transport solution for commercial and private use.
At HAPERT Trailers, we use aluminium from Hydro in our products. It is important to us where and how our products are produced. More than two thirds of Hydro's worldwide aluminium production is based on hydropower, which means that Hydro has one of the lowest CO2 emission levels in the aluminium industry.
HAPERT Trailers is well aware of its social responsibility and strives to make its products more sustainable.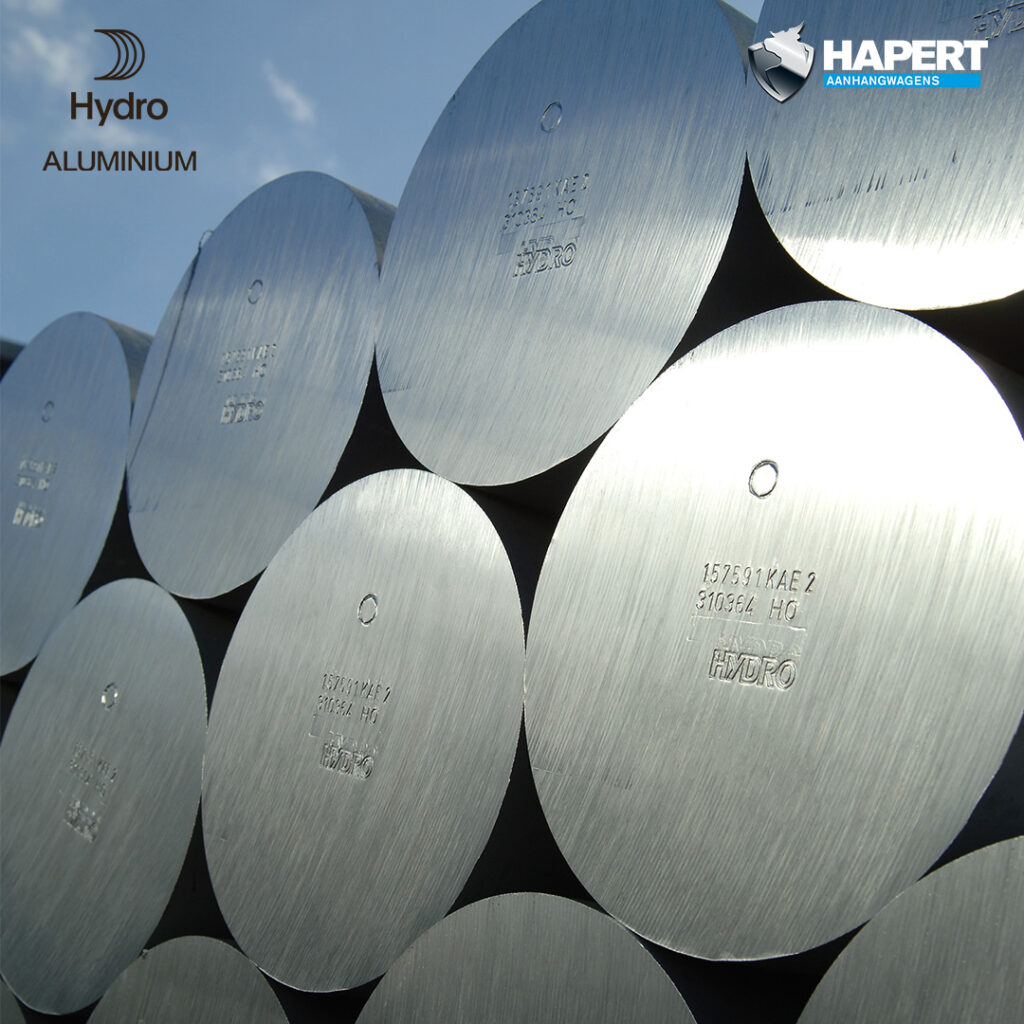 This can only be achieved by being fully accountable for the entire product chain in which the HAPERT trailer is involved: from the raw materials used to the moment it drives off out of sight.
"We will still need materials in a low-carbon world. Materials that are produced responsibly, with low emissions that can be recycled and that last longer"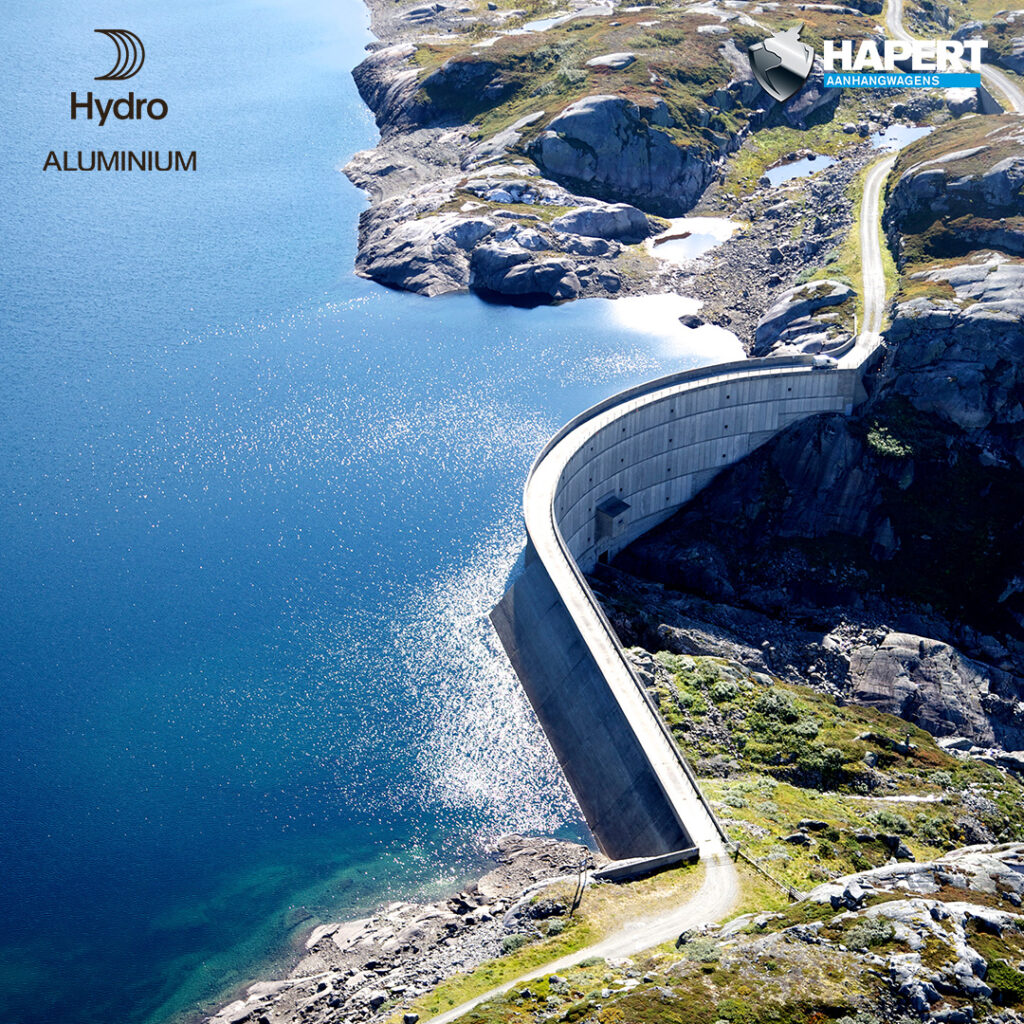 Energy consumption in aluminium production
Aluminium production consumes a lot of energy. This is why it is very important for us to work with suppliers who use energy sources that only leave a small ecological footprint.
Traditionally, an aluminium plant generates electricity through the use of coal. Since Hydro uses renewable water, wind and solar energy, it produces very environmentally friendly aluminium.
The primary aluminium production capacity from Hydro in Norway is supplied 100 per cent with renewable energy. Hydro's corresponding share of renewable electricity globally is above 70 per cent. At the end of 2018, Hydro was the fourth largest buyer of renewable electricity in the world and the largest in Europe.
With the aluminium from Hydro, we have selected a material with a lower carbon footprint and properties that are suitable for more sustainable production and consumption. Aluminium is light, which reduces the energy consumption and greenhouse gas emissions associated with product use. Aluminium is 100 per cent renewable and recycling it requires only 5 per cent of the energy needed to produce the metal in the first place.
Our aluminium is ASI certified
The aluminium from Hydro is ASI certified. ASI certified aluminium means it is made in accordance with a comprehensive standard for rating environmental, social and governance performance. Hydro aluminium certified according to the ASI Performance Standard and the ASI Chain of Custody Standard help us to document the fact that our aluminium products are sourced and produced responsibly along the entire value chain.