As is so often the case, innovative trailer manufacturer HAPERT TRAILERS is the first on the market to introduce a truly novel product.
HAPERT proudly presents the composite floor.
At HAPERT Trailers, innovation is a never-ending journey. . And we want to take you along for the ride. We gave you a preview of our new composite flooring at the Groene Sector trade fair in Hardenberg in March 2022. The fact that the composite trailer floor is now on the market makes everyone at HAPERT Trailers incredibly proud.
Sustainability continues to be one of HAPERT's core values, which is why we are looking into the possibility of replacing all wooden flooring with composite over time. For the moment, HAPERT offers the composite floor as an option. Wood is a beautiful material, but at the same time it is very heavy. Composite is half the weight, it is more durable and sustainable, and is easy to recycle.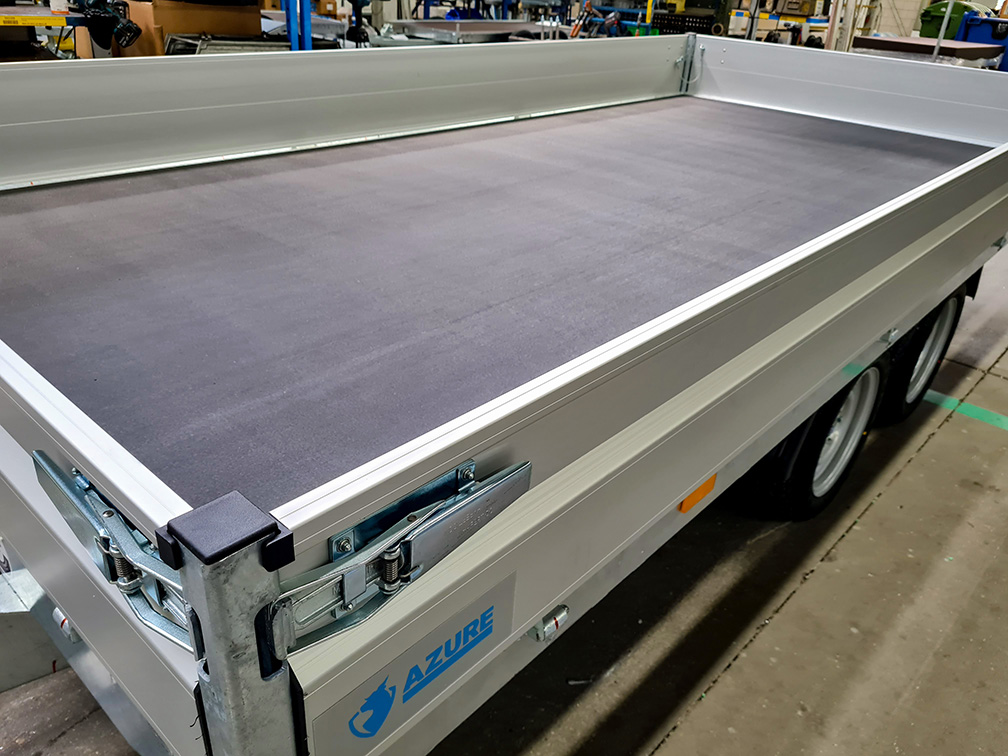 The composite floor for our trailers is produced locally, can be recycled endlessly, and offers considerable weight saving for the trailer. What's more, composite flooring lasts a lot longer than a wooden trailer bed.
Calculated over the total lifespan, on top of all the above-mentioned advantages, composite flooring is also the cheapest option.
There are various relatively straightforward repair options for the composite floor, but when it inevitably does come to the end of its long service life, the composite floor can be 100% recycled, processed and reused for a wide range of applications. HAPERT actively invests in the sustainability and circularity of its products and processes, and our composite trailer floor contributes greatly to these ambitions.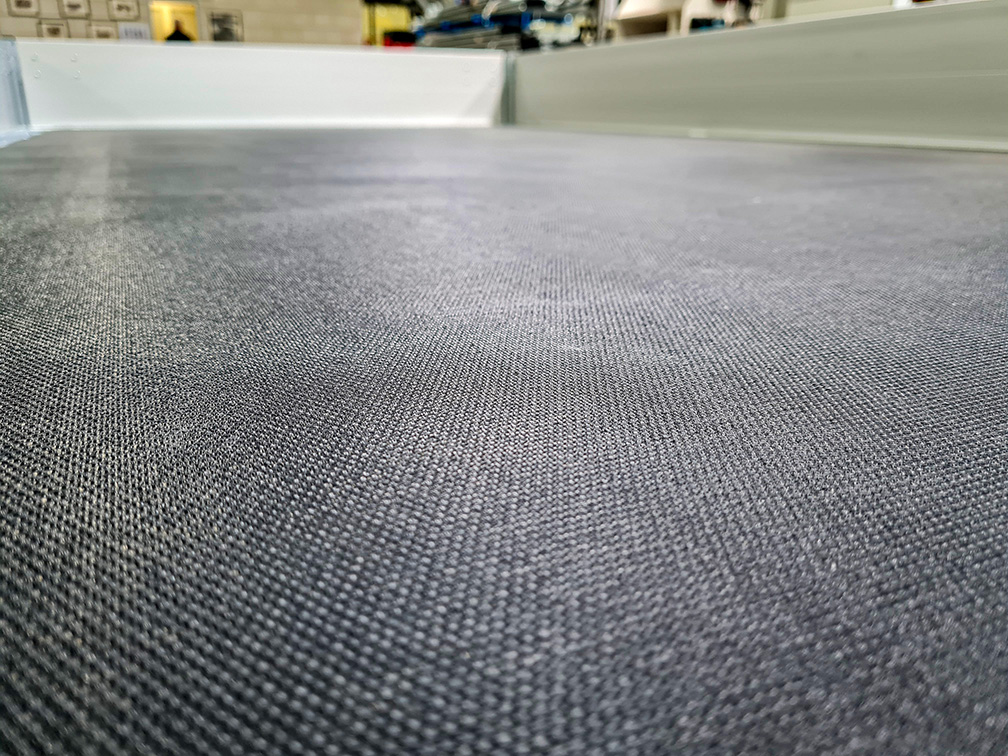 Composite is a durable, high-quality composition of materials. Composite is so strong and light that it is a viable replacement for conventional materials such as wood and most metals. . The new floor is composed of thermoplastic composites with skin layers of glass fibre and polypropylene. It concerned a high-tech developed composite of long glass fibres in a polypropylene (PP) matrix.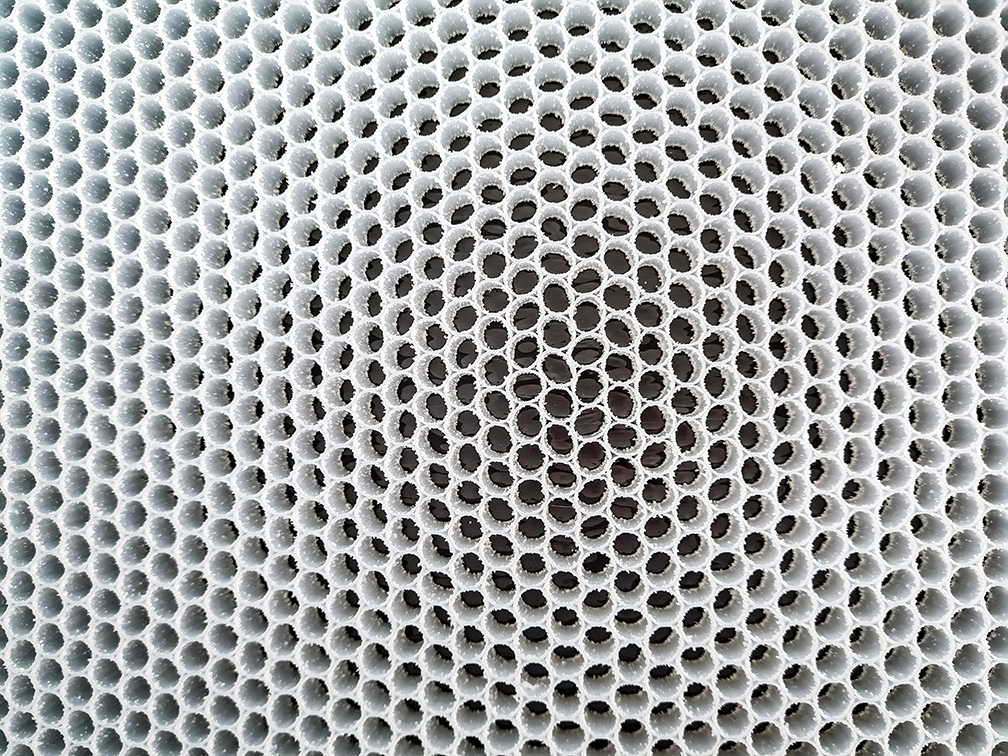 You can compare the structure of composite somewhat to making a lasagne; layer upon layer of fibrous materials. Combining both these materials creates an extremely durable, super strong and lightweight panel. The core of the composite floor has a honeycomb structure, which has a coating on both sides. The package is fused together to form one strong unit.
The supplier of the composite panels has its roots in the anti-ballistic industry, which is why the top layer is constructed in the same way as bullet-proof vests are made.
At HAPERT Trailers, we choose to test all innovations extensively. The new composite floor is no exception We tested the floor extensively in common usage conditions such as impact, tensile strength, shear load, abrasion and climatic conditions.